How to Get Sports Physical Therapy Internships
If you have chosen sports physical therapy as a career path you may already know it is a rewarding, lucrative and competitive field. Getting through the school is your first hurdle, and finding sports physical therapy internships is the next.
Types of Sports Physical Therapy Internships
What are some common facilities you can intern at? Ideally, you'll want to gravitate toward the type of practice you will want a permanent position at, but when you are just starting out, you may have to choose a different option.
And, if you aren't yet sure what type of sports therapy you want to practice, an internship offers you the opportunity to learn more about what you want to do in the field. Here are a few examples:
Outpatient Private Practice
College Sports Programs
Residential Rehabilitation Programs
Therapeutic Recreation Centers
Adaptive Sports Programs
Full-Service Gyms
Health Clinics
Hospitals
Senior Residential Facilities
Being a physical therapist means working with people, and it's a good idea to decide what population you are interested in working with.
For example, do you want to work with disabled children in an adaptive physical fitness program? Would you enjoy working with college athletes?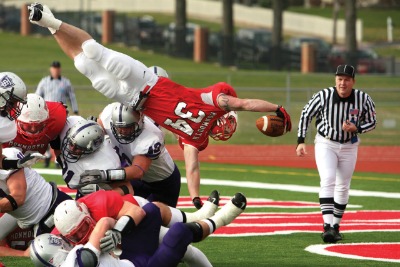 Perhaps you would find working with seniors rewarding? Finally, an outpatient private practice may mean working with a variety of people and situations, and you may enjoy that environment.
Prior to applying for an internship, spend some time determining what type of sports therapy you want to be involved with.
Getting Sports Physical Therapy Internships
Your school may have a set list of practices they work with, or you may have to find your internship on your own. If your school contracts with specific facilities, you will still need to apply for an internship. If you do find your own internship, you may even have the opportunity to turn it into a permanent, paying position.
If you are finding an internship on your own that is not affiliated with your school, be sure that the program you are applying to has an impeccable reputation and has current CAPTE accreditation.
Tips for Applying for the Best Internships
In-demand internships may include those working with high-profile college athletics, high-end gyms or private practices. Securing an internship position at a top-notch facility can not only improve your long-term career outlook, but may result in a job offer at your internship location.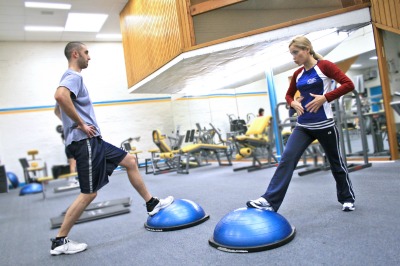 Here are some tips for landing that perfect internship:
Get recommendations from your instructors. They will likely have suggestion that are right for you. This is just another reason to excel in your classes and develop a good working relationship with your instructors. They are more likely to recommend you to the sports physical therapy internships of your choice if you stand out and show that you are the best fit for that program.
Start looking well in advance. Sports physical therapy internships may have a waiting list, so start making inquiries before you think you need to. This is especially true if you have your heart set on a particular sports therapy internship.
Highly sought-after facilities may be a bit choosier, so be sure to sell yourself just as you would if you were looking for a paying position.
Be sure to get all paperwork in and check that it is filled out correctly so you receive proper credit for your hours.
It may be helpful to participate in physical therapy networking events such as conferences. Join groups and organizations related to the field. The more people you know, the more likely you are to form contacts that can help you land choice positions. It also shows that you are motivated and committed to your field.
The right sports physical therapy internships are out there. You just need to think ahead and do your best. Ideally, you will have chosen a school that helps find you quality internship positions with affiliated clinics in your area.
What to Do When You Land That Sports Therapy Internship
Like other healthcare professions, being a physical therapist requires continuing self-development and networking. Develop good professional relationships with colleagues at your internship. This is your opportunity to shine. You'll want to use your internship as not only a learning experience, but also as a source for references.
Sports physical therapy internships are rewarding and exciting. This is your opportunity to put your education to work on a practical level. It's also in many ways the beginning of your physical therapy career. Be sure to treat it just as you would a paying position. You never know, it may lead to one!