Physical Therapy vs Physical Therapy Assistant. What is the best for Me?
For many, the decision to get into a career in physical therapy is an easy one; the decision from there is to determine physical therapy vs. physical therapy assistant.
Because this is a career that can require a large commitment of time and money to begin, it is important to have an idea of what one might face as a PT vs PTA. As with any job, there are pros and cons to being a supervisor vs being an assistant.
Physical Therapist
Physical therapists will attend school for at least six years to obtain their degree. They are responsible for a number of patients and staff alike.
Pros
You are completely in charge of a patient's care
Aside from the primary physician, you are in directly in charge of a patient's care. This includes diagnosing, treatment plan, discharge, etc. PT's also have the option of directly treating patients or delegating patient care to assistants.
You can work independently of another provider
Physical therapists are independently licensed, which means that they do not need a "sponsor" in order to practice physical therapy (PTAs, on the other hand, need a PT to sponsor them in order to practice physical therapy).
You make more money
Income is about twice as much for physical therapy vs physical therapy assistant. PTs can also own their own clinic, which increases their take home pay significantly. However, this also introduces further stress from added responsibility.
Cons
More responsibility=more risk
Added responsibility can be a great thing for a PT, or it can spell disaster. One of the main reasons why people look at physical therapy vs physical therapy assistant jobs is due to the level of responsibility between a PT vs a PTA.
Therapists are also responsible for PTAs and use their PT license number to sponsor their assistant, making supervision of the PTA a high priority as well.
More Paperwork
Documentation is especially important in physical therapy, as any physical therapy student blog can tell you. With the evaluations, reassessments, and discharges physical therapists must perform brings added time commitments in order for insurance companies to reimburse.
Additional paperwork can come in the form of ordering medical equipment, writing recommendations for additional services, and corresponding with physicians. Being a clinic owner has, even more responsibilities, as support staff must be paid and directed.
Time/Money Commitment to School
Another major reason why students question physical therapy vs physical therapy assistant, is due to the high cost of graduate school and the lengthy (nearly three times that of a PTA) school obligation.
Physical Therapist Assistant
Pros
Less Time Commitment
Compared to a physical therapist, assistants have a significantly shorter time in school (about two years with prerequisites), and can cost as little as $6,000 for a two-year degree. There is, however, a shift to make Physical Therapist Assistant degrees a bachelor's program.
Higher Chances of Success in Schooling
Programs for physical therapy vs physical therapy assistant schools are significantly varied in terms of acceptance and prerequisites. Because PTA degrees are so much shorter overall and cover limited material, they require fewer prerequisite courses prior to entry.
Schools that offer PTA degrees also outweigh PT schools because the degree can be offered at a community college as well as a university. Via a physical therapy student blog, coursework is also less condensed and easier to learn than in PT school.
More Time with Patients, Less Time Doing Paperwork
Because PTAs cannot evaluate patients, their job duties mainly consist of treating patients, which, depending on the supervising PT, is not necessarily limited based on their assistant status. Many states and practicing physical therapists allow PTAs to perform manual therapy and modalities on patients as well as instructing in therapeutic exercises.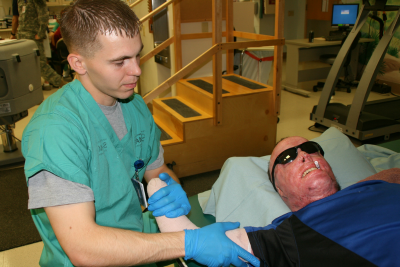 Cons
Require Direction and Supervision by a PT
This means that PTAs must follow a plan of care previously laid out by a physical therapist, and be in either direct (on-site) or indirect (phone call, email) contact with a PT at all times. This is to protect the patients as well as the PT's license. A PTA is also unable to work unless he or she is sponsored by a therapist.
There is Little Room for Promotion
Aside from a Director of Rehabilitation (DOR) position at a hospital or nursing home, physical therapist assistants have little room to be promoted. PTAs can earn certifications for specialties and may be able to market themselves for a pay raise, but will ultimately be performing the same tasks day-to-day.
PTAs Have no Formal Say in the POC
Because PTAs are required to follow the direction of the PT, they are unable to make any formal changes to the plan of care, including making formal recommendations or referrals. This may not be an issue, especially if the PT and PTA have similar beliefs for effective treatment, but can cause issues if a PT is to go on vacation or there is a disagreement in practices.
Overall, both physical therapy vs physical therapy assistant careers can be beneficial to clinicians and patients alike; the difficulty is in finding out which is the correct path based on resources and results of the degree.
Sources:
http://www.apta.org/PTACareers/Overview/
http://www.allalliedhealthschools.com/health-careers/physical-therapy/physical-therapist-vs-physical-therapy-assistant/