What Are Normal Physical Therapist Working Hours?
The medical field is a demanding one. Just to get there you have to commit yourself to years of schooling, an internship and in the case of doctors, a residency.
If you have chosen the path of physical therapy, fortunately you don't have to go through as much as other medical professionals to get where you want to be. Investigating the best schools for physical therapy will give you a better idea of what is involved in getting a degree.
Another issue that medical professionals such as doctors, nurses and radiologists contend with is scheduling. Most doctors and nurses work long shifts, often at odd hours.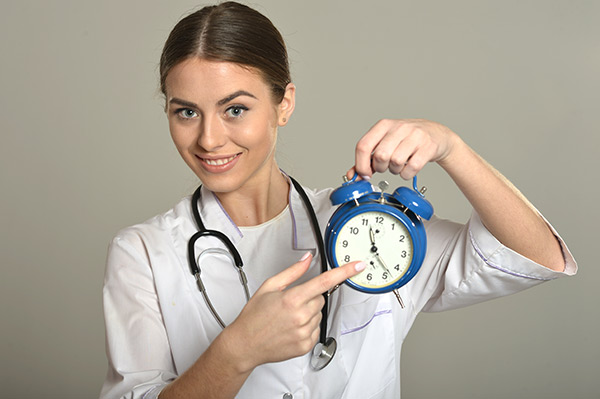 Showing up for work late at night, working 12 hour shifts and coming back to work eight hours later isn't at all unusual. It's also normal to work several days in a row with no break. Physical therapists generally work a five day work week.
Normal Physical Therapist Working Hours?
For the physical therapist, things aren't quite as chaotic. Rare would be the case where you are pulling an all-nighter at work.
Most physical therapists work a 40-hour workweek.
Physical Therapist Working Hours at Night
Whether you are working at a clinic, rehab center, private practice or other setting, you may find that you have to work some evenings. This is generally to accommodate patients who work 9 to 5 jobs and can't come in during the day.
Even if you work evenings, you won't find yourself working late night shifts. It's more likely that you would have a late start in the morning and then work until early or mid-evening.
What Are Normal Physical Therapist Working Hours On the Weekend?
A physical therapist may have to work some weekends, depending on the work setting. Again, this is generally to accommodate people and their work schedules.
You may work one or more weekend days, and those hours would most likely be in the morning and afternoon.
If the idea of working evenings and weekends does not appeal to you, it helps to keep in mind you would more likely work those hours when you are new to your job.
Like most other positions, the newer member of the team would probably be the one working weekends or evenings. An option is to avoid clinics that keep anything other than typical business hours.
For some people, an evening schedule works better, if that is the case, you can keep your eyes open for jobs with later hours.
Another thing to know about physical therapist working hours is that you will be working normal-length shifts. For doctors and nurses, 12 hour shifts are the norm.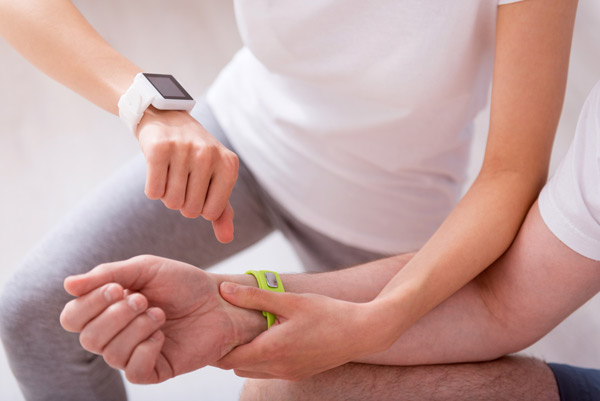 This is unlikely for a physical therapist. Your normal physical therapist working hours will consist of eight hour days more often than not. And, unlike your counterparts, you will also get breaks and lunches.
Physical Therapist Working Hours During an Internship
As part of your education, you will be required to complete an internship before you can begin practicing. Your internship may be in a rehabilitation center, hospital, sub-acute clinic or school setting.
Your internship hours will probably take place wherever they can fit you in or need you most. You probably won't have much say in the matter, and will need to balance your internship work hours with your classes and the rest of your life as best you can. A good internship position is important.
If you are considering a career in physical therapy, it's important to apply at one of the best schools for physical therapy. This will help insure that you get a good internship and then a good job.
The average physical therapist working hours are filled with plenty of activity and lots of hard work. While you may not have the rigorous schedule of a doctor, you aren't just sitting around, either.
Physical therapists work hard and the position involves plenty of stooping, bending and other physical work. The rewards are great, however.
You have a job that pays well, the physical therapist working hours are reasonable, and you are able to help people improve their lives and physical health on a daily basis. If you are interested in a career with these benefits, finding the best schools for physical therapy is the place to start.