High Paying Medical Jobs Without Medical School
Working in the medical field is a career with many rewards. Aside from the satisfaction of helping and healing others, you also have an in-demand job that pays well. Some people dream of being a doctor, however the education process for this is lengthy and costly.
Medical school takes a long time, and is very expensive. If you are looking for high paying medical jobs without medical school, you do have options.
What Are The High Paying Medical Jobs Without Medical School?
Being a physical therapist is one good option. Physical therapy is a growing and in-demand medical field that offers excellent compensation, challenge, variety and respect – all without having to attend medical school.
You will have to attend extended schooling to obtain a degree in physical therapy, however, the process is not nearly as lengthy. Going to school to be a doctor takes a minimum of ten years, possibly more. To be a physical therapist, you will need to go to school for an additional three years beyond a four year college. This puts you in the field within seven years.
What Is Involved In Being A Physical Therapist?
There are other options when it comes to finding high paying medical jobs without medical school. Many people choose to go into nursing or radiology, and those are also good careers. Choosing a career path isn't always easy. And, you have to invest a great deal of time, money and energy into it, so you want to make sure you choose the correct path.
When it comes to high paying medical jobs without medical school, physical therapy is a highly sought after career because it offers high-level pay and is a respected field of medicine.
Physical therapists work in a variety of clinical settings, including:
Hospitals
Post-acute rehabilitation centers
College athletic programs
Private practices
Long-term care facilities
Establishing yourself in the field of physical therapy requires a commitment of time and energy. You will need to go to school to become a physical therapist, but you will reach your goal faster than someone pursuing a career as a physician. You will need to complete and internship, as well. There is competition, just as there is in other high paying medical jobs without medical school, but hard work does pay off.
What Is Being A Physical Therapist Like?
A great deal depends on the direction you choose. For example, you may work in a hospital or a private practice, which is a more clinical, professional setting. Or, you may become a sports therapist, working in the schools, a gym setting or holistic wellness center. As you can see, there are many settings a physical therapist can practice in.
You will work with a variety of people in your practice. You may help people who have become injured regain movement, help people recover physically after a surgery, help people avoid injury in sports or the workplace, or help people perform and function at their physical best. It is a practice that improves the lives of the people you help.
Another benefit of these high paying medical jobs without medical school is the opportunity to move up and make a name for yourself in your field. You can even land a job working with professional athletes. While it is a competitive area of the practice, you can work your way up and build a reputation for yourself in that area.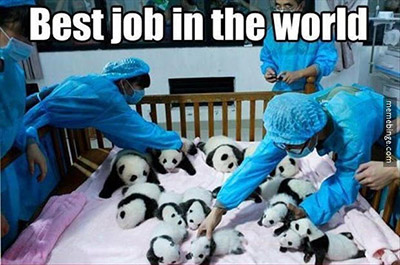 How Do You Start Getting High Paying Jobs Without Medical School?
If you would like to pursue a career in physical therapy, you'll need to research schools that provide a degree in the field. You will complete an undergraduate program first, and then apply to a physical therapy program. Be sure that the school offers a credentialed program, you can learn more at the American Physical Therapy Association. Research schools to see which ones have the best programs, and apply at more than one.
While you are in school, it is advisable to begin the networking process. Meet other people in the field, join local and national organizations, attend conferences and groups on LinkedIn and other professional networks. Establish yourself and get into a good internship program. Soon, you will be on your way to a high paying medical job without medical school.