What are the different physical therapy settings?
Physical therapy is a field that offers a great deal of variety. Most people are unaware of the many roles that the physical therapist can play. There are a number of different physical therapy settings to choose from.
It's a good idea to research them and learn more. You'll be exposed to a variety of options during your schooling, and you should absolutely learn more about them. If you are considering a career in the field of physical therapy, you probably already know there are variety of PT settings.  Let's look at some of them now.
Acute Care Hospital
The acute care setting offers you the opportunity to help those who have illness or injury or are recovering from surgery. The goal is to help them heal and recover as soon as possible. There are also sub-acute centers and standard hospitals that have acute rehabilitation centers. These different physical therapy settings provide contact with a variety of patients, and are generally busy and fast-paced.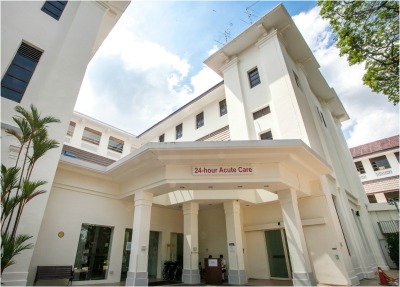 Extended Care Facility
Some people need long-term physical therapy to recover from surgery or injury. In these facilities you will develop a recovery program for patients and work with them over time to improve their condition.
Nursing Facility
A nursing facility provides a setting for physical therapists to improve and maintain quality of life for seniors. This is a growing area within the field of physical therapy.
Private Practice
A private practice is a smaller, more intimate environment. You may work with several different types of patients or only one type, depending on the specialty. Private practices often specialize and provide in-depth services to their patients.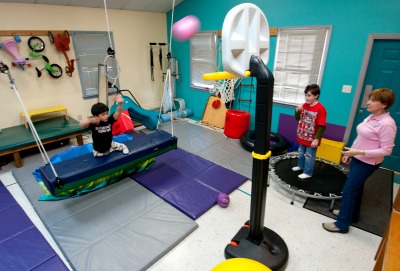 School Setting
Many schools employ physical therapists to help prevent injury, recover from injury and improve physical performance. Or, you may work in an adaptive physical education program, helping disabled students. Sports physical therapists are most common in college settings.
Wellness Center
People may utilize physical therapy as part of a larger wellness program. Wellness centers may focus on preventative therapy or improved physical condition. This can be a very rewarding aspect of physical therapy to get involved in. You aren't generally dealing with people who have severe injuries or are disabled, it's usually more preventative.
Gym or Sports Center
If you love the gym, you may be happy working as a physical therapist for clients at the gym or sports center. This type of work is suited for those who are in sports physical therapy. You can also branch out and provide services as an individual, or work for a personal trainer.
You will be able to use state of the art technology as normally sporting association PT budgets are much higher. Inversion tables are used often in sports centers.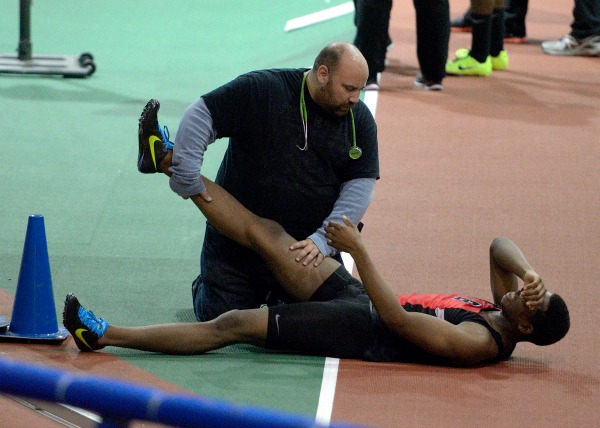 Home Health
Of the different physical therapy settings, this is the most personal. You will go to your patient's home to provide physical therapy for them. Perhaps you will help them learn to gain increased mobility in their home, thus helping them remain independent.
Industrial or Occupational Health
This type of physical therapy setting allows you to help employees prevent workplace injuries or recover from them. Many large employers keep physical therapists on staff to help them avoid costly injuries from improper techniques, repetitive motion, etc. There are also clinics who specialize in rehabilitation services for those who have been injured at work. This is more of a clinic setting.
These are just a few of the different physical therapy settings you will find throughout the field. If you want to learn more, consider searching through physical therapy student blogs to learn more.
Choosing From The Different Physical Therapy Settings
The Different physical therapy settings provide a considerable amount of variety. You can choose to specialize in one area, or practice general physical therapy.
No matter what type of physical therapy settings you work in, you will have the opportunity to help people live better lives.
Do you Need To Know What Physical Therapy Setting You Want To Work In Now?
If you are trying to find out where you want to work in the field, there are some steps you can take to help you sort things out. Some ideas include:
Reading physical therapy student blogs
Getting to know people in the field and learning more about their jobs
Doing volunteer work in the different types of physical therapy settings
Getting an internship in a setting that appeals to you
Remember, you have the option to change things up should you wish. Perhaps you will spend some time in a rehabilitation setting, and then choose to work in a private practice. You can obtain extended training and education in order to move around within the field. Try out more than one of the different physical therapy settings if you like. The field is varied, open and you can enjoy a career that will never leave you bored.